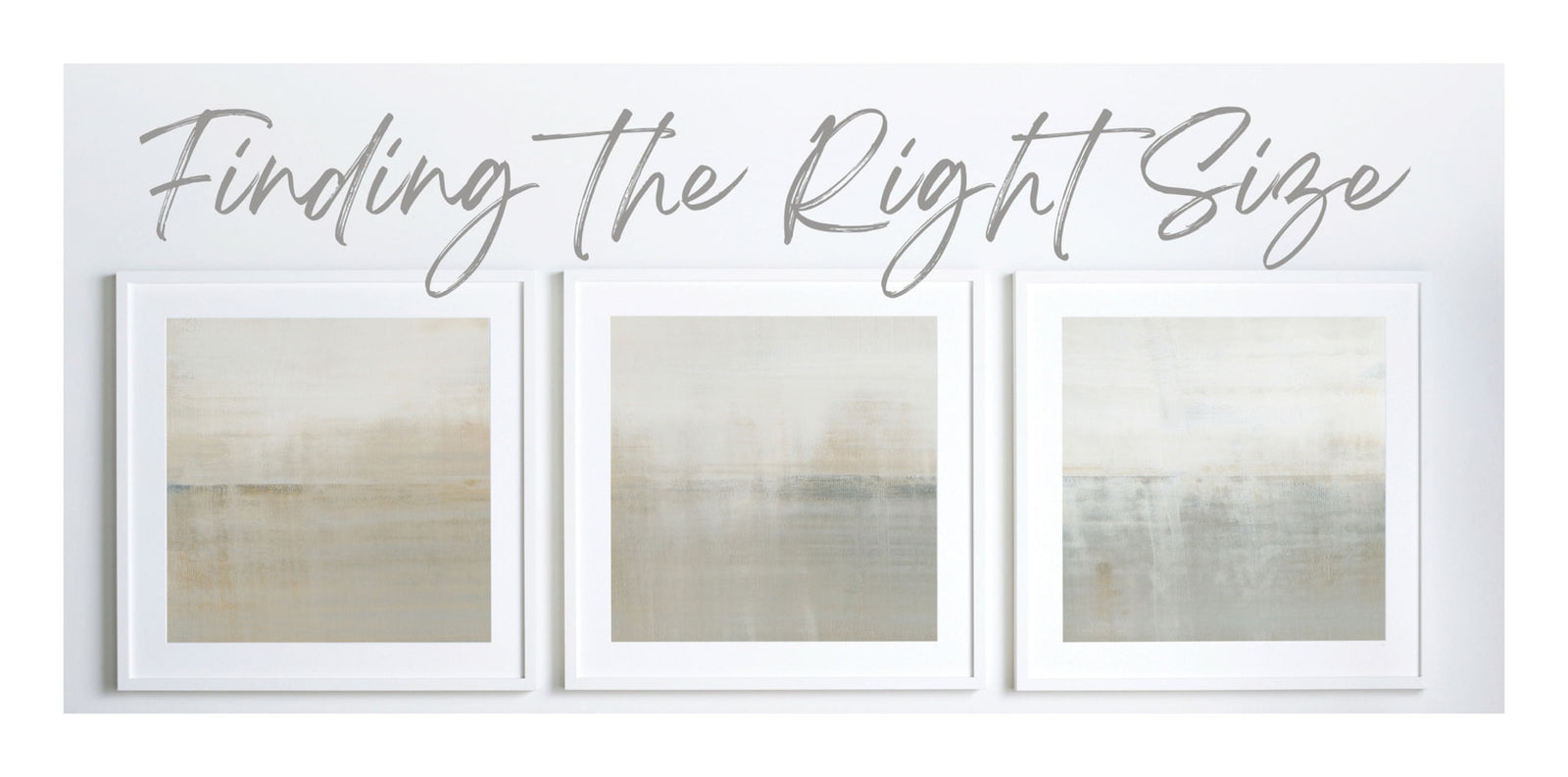 What Size is the Right Size?
Our sizes developed organically, through years of working with the design industry and art collectors. We've used Origins No.2 to show our basic options with some tips in ordering.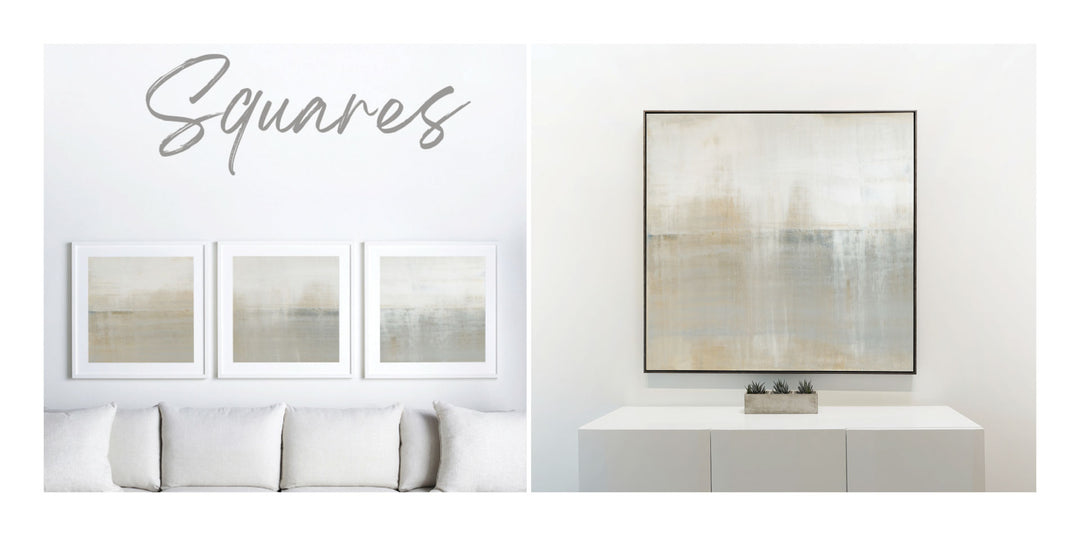 48x48 | 36x36"
48x48" is a perfect fit over just about any credenza. The 36x36" works well for those smaller spaces.
60x45" | 48x36"
Horizontals are great for balancing the scale of furniture. The larger canvases are great for higher ceilings, larger console tables or sofas.