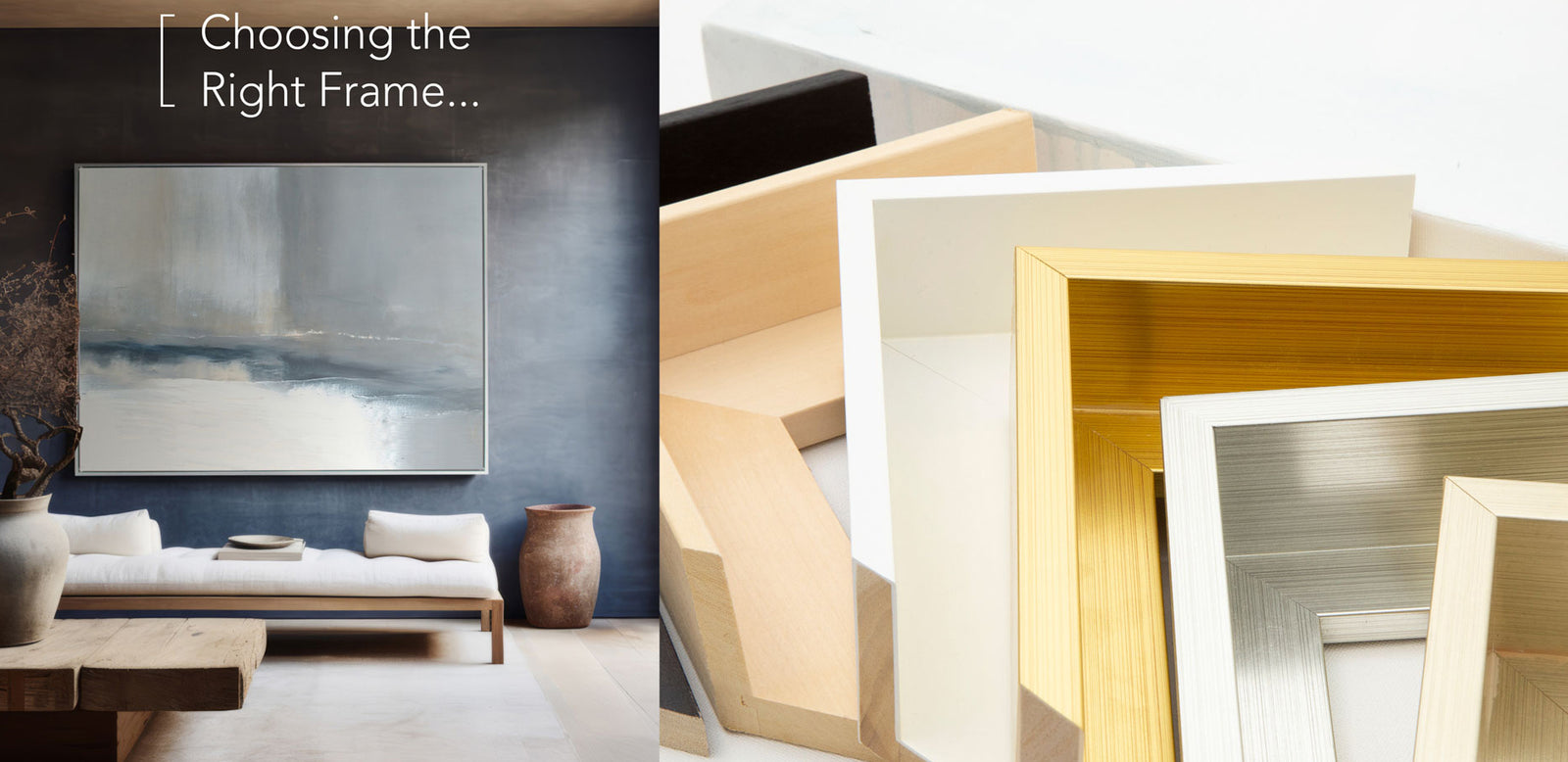 Personal Taste vs. Design Tips...
The choice of frame for your artwork is just like the art, it is truly personal. We are happy to share some design tips to help you navigate the decision, but in the end it is a personal preference and your desired aesthetic that over rides all external opinions!
A few tips...
Take into consideration not only the colors within the canvas, but the room and wall color in which the art will be hung. "The Strand No.5" (right) is shown in an ebony frame, adding a pop of contrast to the otherwise muted wall and banquette.
Think about whether you want the frame to contrast or blend into the background. Consider how the frame will interact with the colors and finishes of the furniture, upholstery, as well as the flooring and window treatments. 
The touch of ebony adds balance and elegance to the contrasts of light and dark finishes.
Matching vs. Complementing...
In most cases a nice mix of furniture finishes, hardware, and accents is ideal. Matching everything is, in most expert opinions, well...boring.
"The Strand No.5" (left) is shown in champagne gold, adding a layer of traditional luxury to the more casual wood tones.
Need more help? We offer complementary digital mock-ups with your frame of choice.
Our Standard Canvas Float Frames
2" in depth, adding a slight shadow and dimension to the work.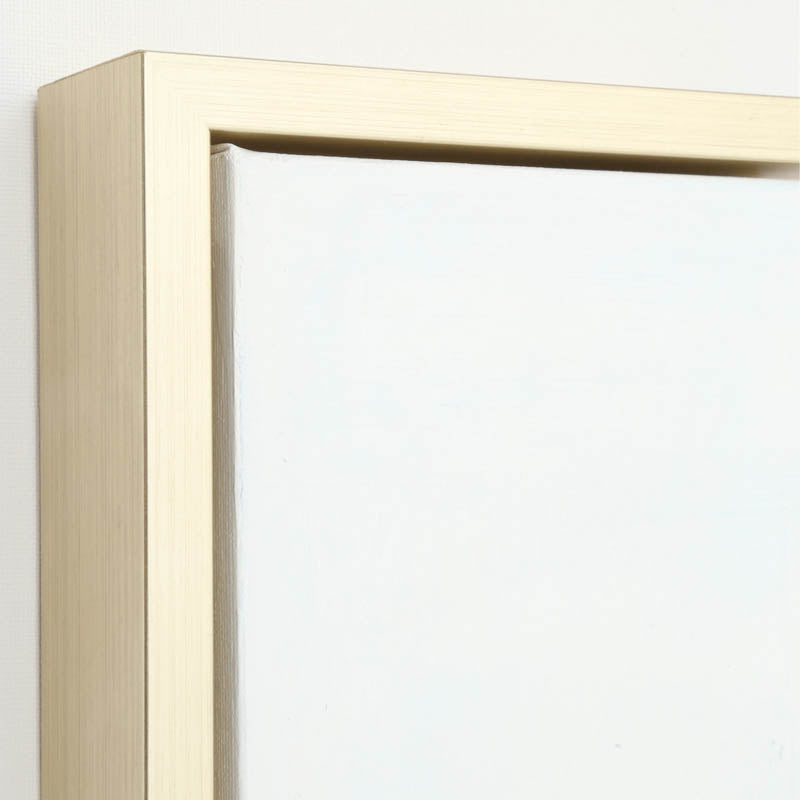 Champagne Gold
Adds 1.5" to overall canvas dimensions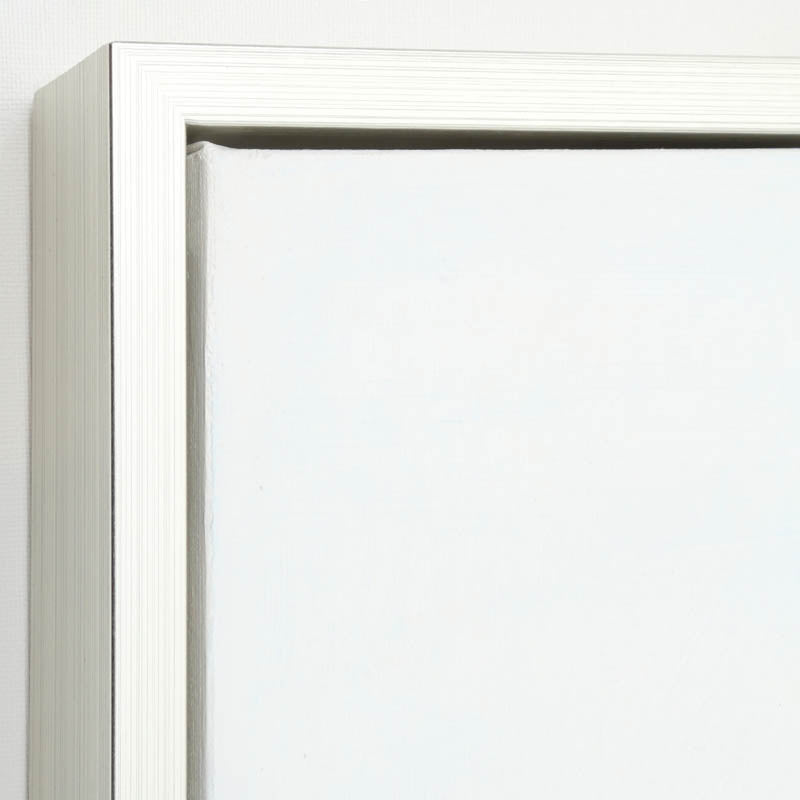 Sterling
Adds 1.5" to overall canvas dimensions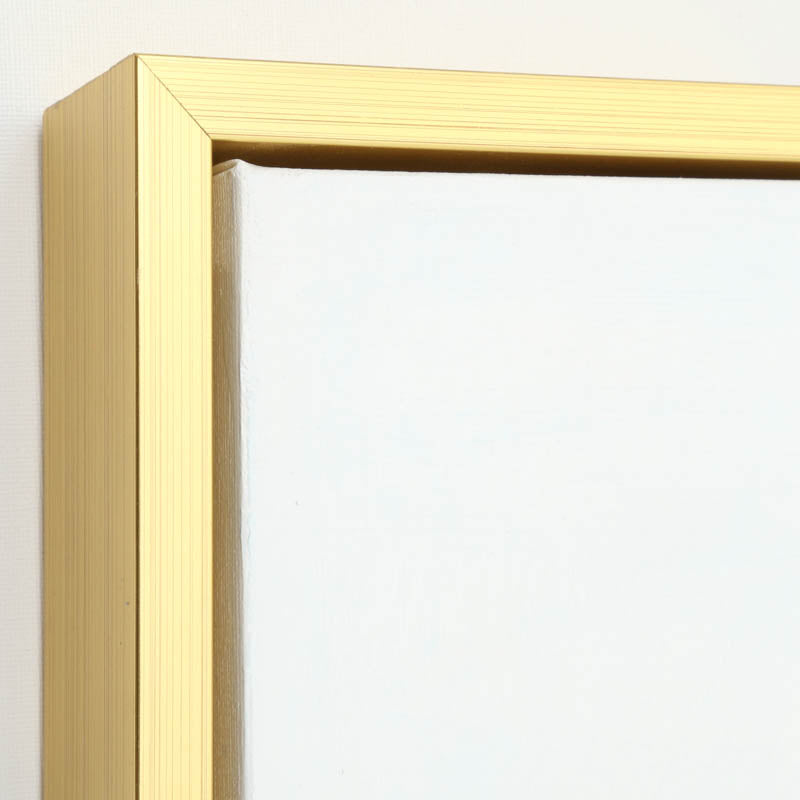 Gilt
Adds 1.5" to overall canvas dimensions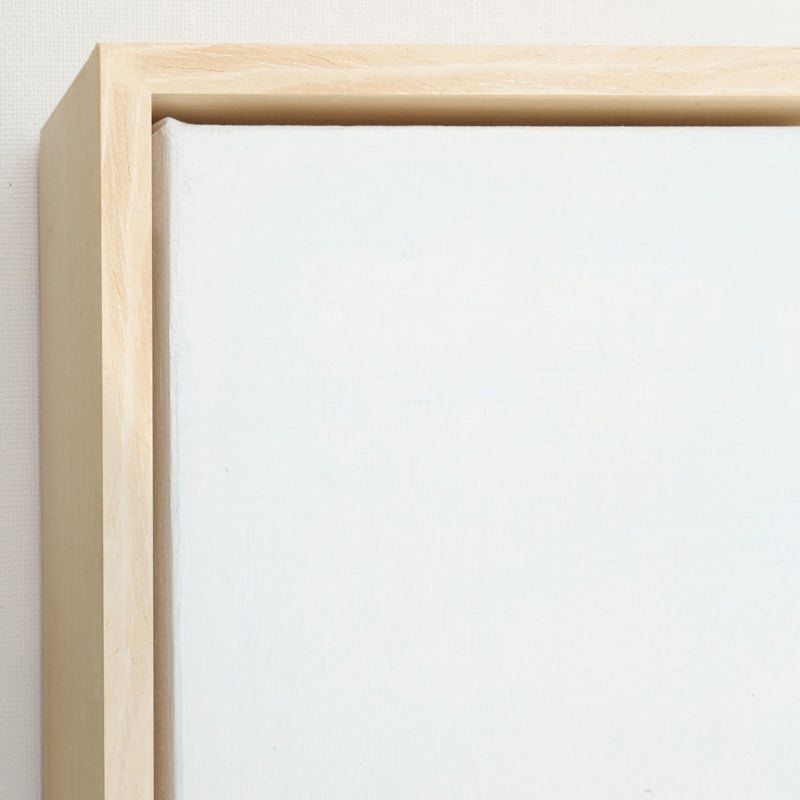 Natural
Adds 1" to overall canvas dimensions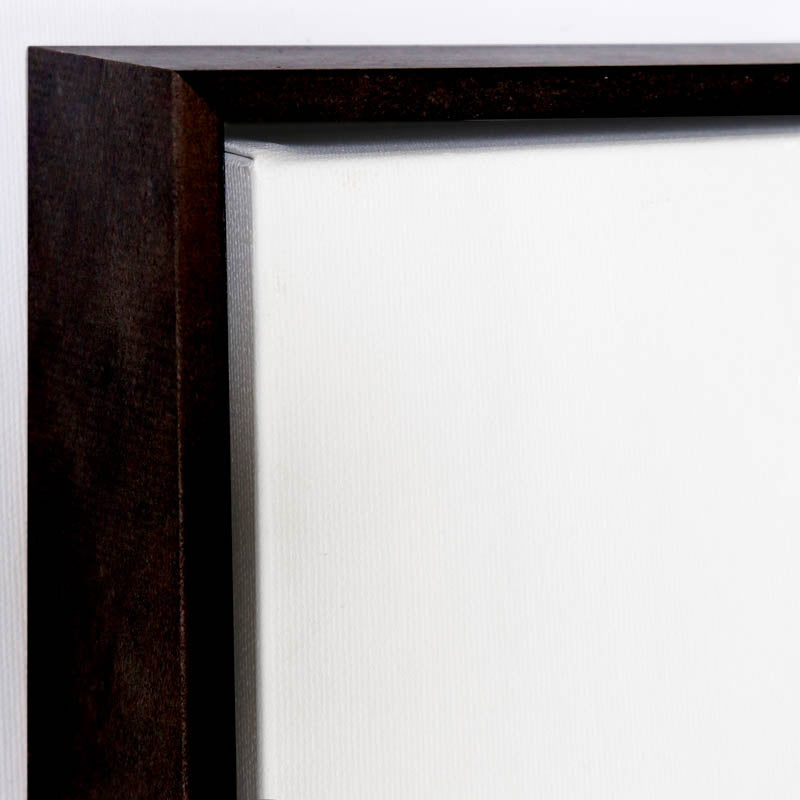 Ebony
Adds 1" to overall canvas dimensions
Newport White
Adds 1.5" to overall canvas dimensions