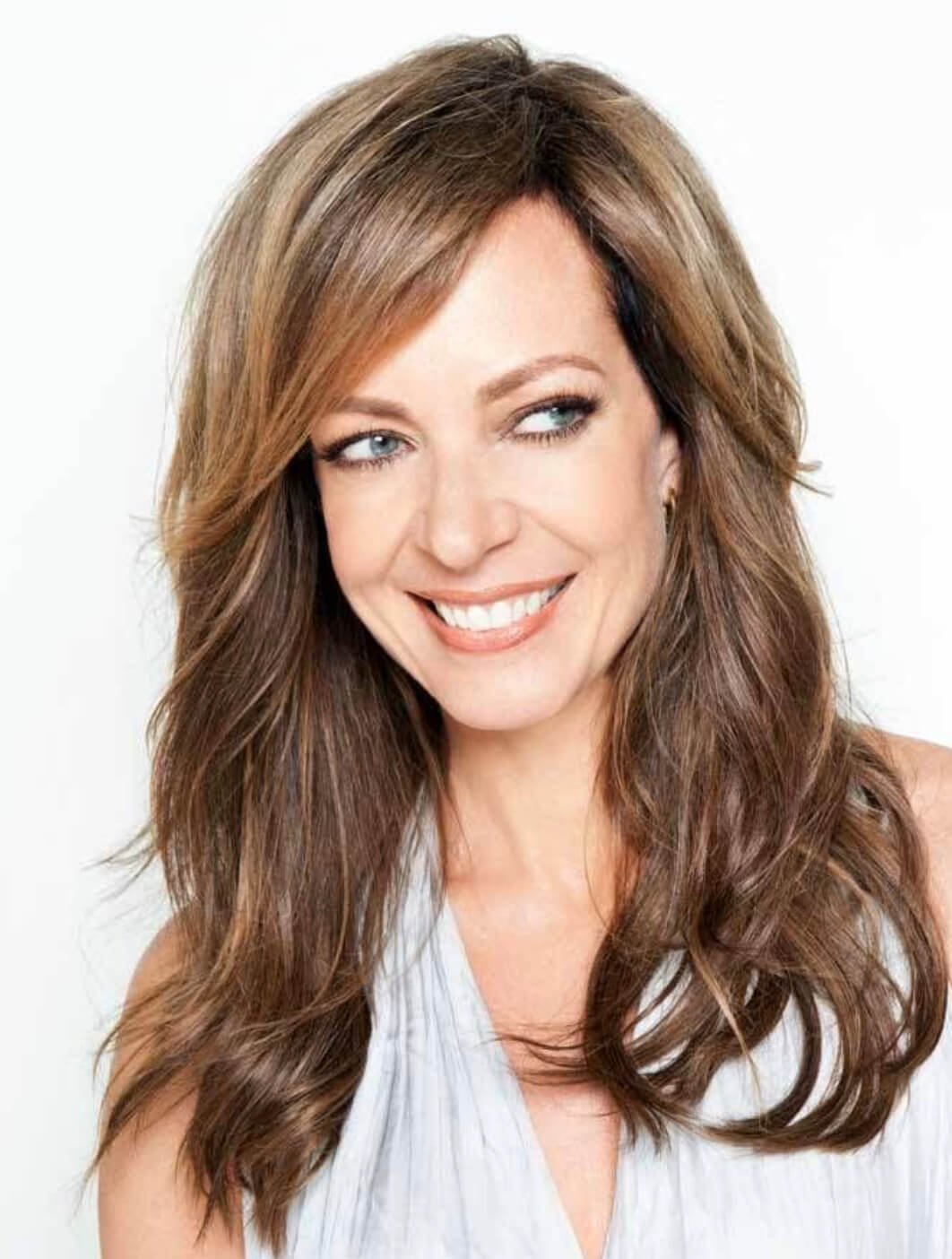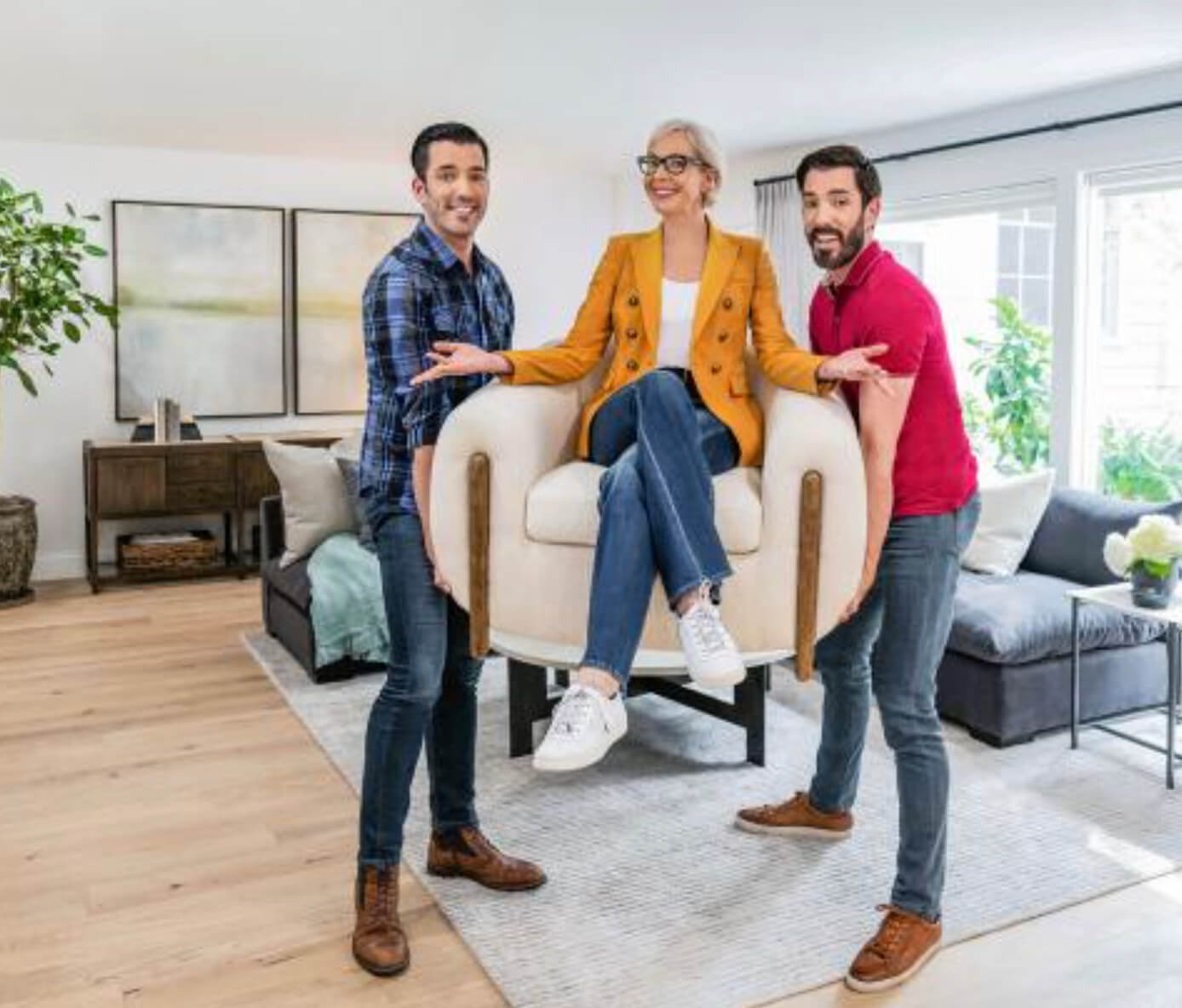 Project Date: 2020
Celebrity I.O.U. Season 2 | Episode 2
Actress Allison Janney teamed up with Jonathan and Drew Scott to give back to her assistant and close friend of 20 years, Ilana. They flipped her kitchen and dining room to create a stylish and functional space to cook and entertain.
The living space is a cool palette balanced with a range of deep blues, grays, and greens. The large diptych was customized in size to create a serious backdrop and focal wall. The tones are an immediate mood changer...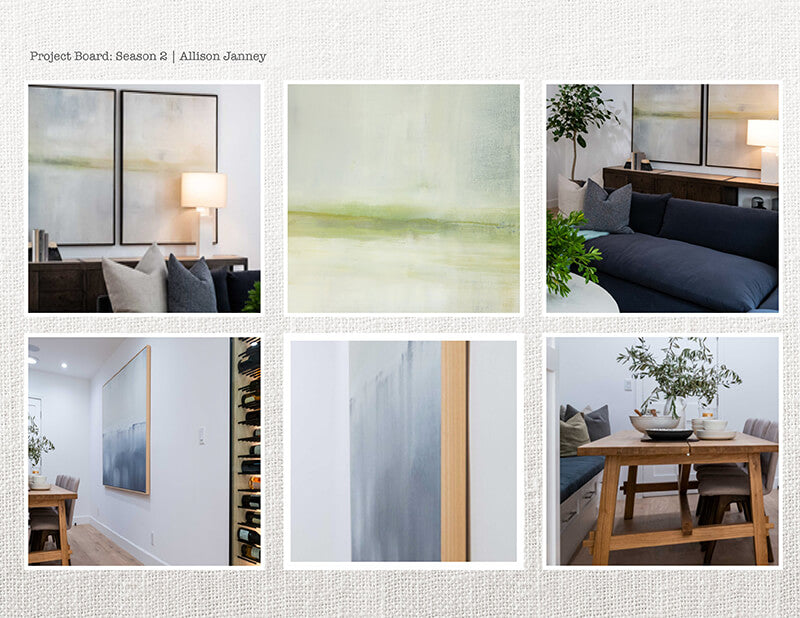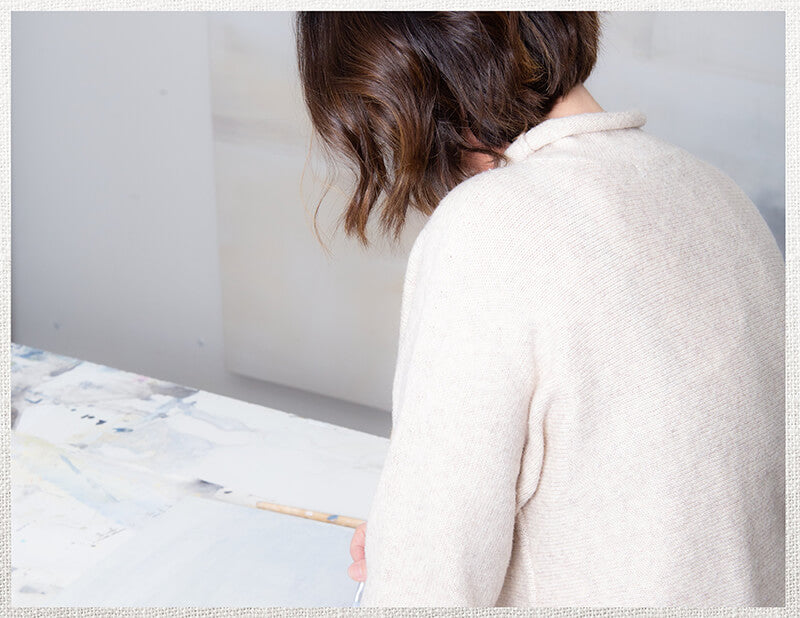 Mesa is featured in a diptych canvas,  framed in ebony. The range of green tones brightens and adds a contrast to the darker tones found in the furniture pieces. 
Seascape  in a 60x45" canvas, framed in a natural finish pulls the casual nook together. 
ABOUT THE PROCESS
Celebrity IOU & The Artist
The Property Brothers' design team has been working with Benson-Cobb and her studio directly since 2014. Each artwork is selected unique to the episode. In many cases artwork is customized or developed specifically for the project.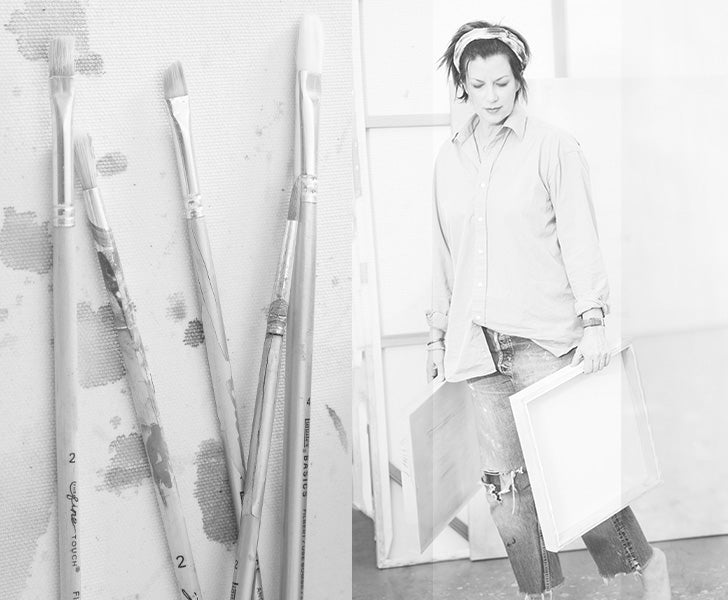 Noteworthy | Celebrity Projects
View all