AT DUSK
The soft movement and earthy layers of At Dusk gives the dining area a sense of calmness as well as an elevated focal wall. The champagne gold frame adds elegance and compliments the lighting.
SEASON III | Eposode 1
TIFFANY HADDISH
Original epsiode air date April 25th, 2022
Comedian, actress, producer, and author Tiffany Haddish gave Selena, her best friend of 20 years, a special home renovation. The project included artwork by Benson-Cobb to complete the breathtaking update to her kitchen, living area and guest bathroom.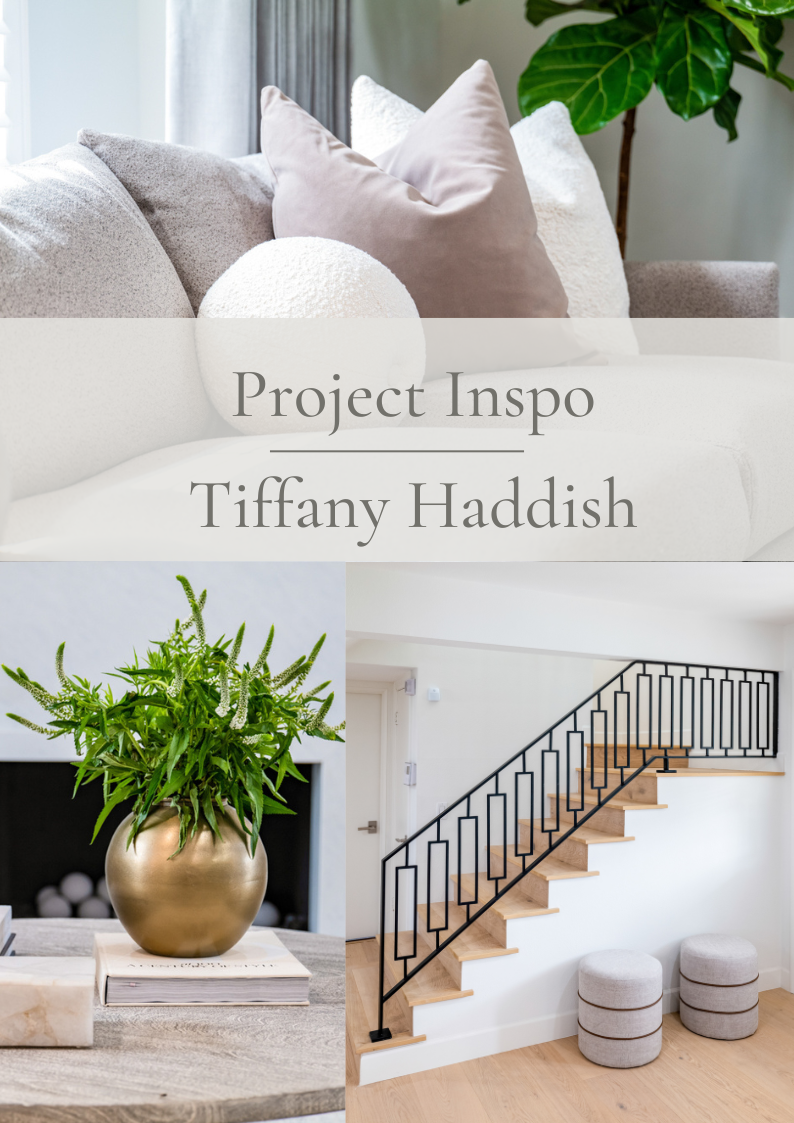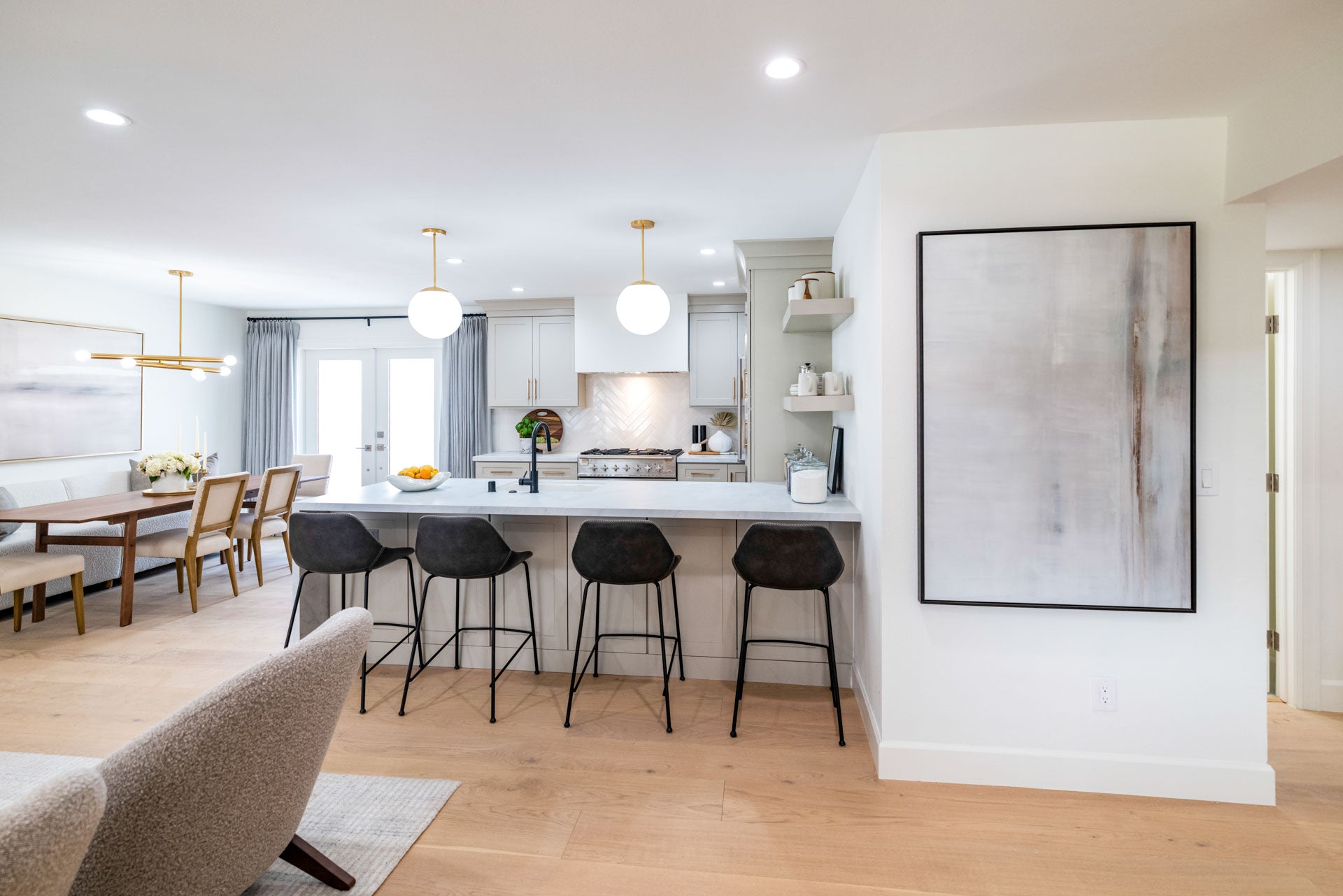 AFTER THE STORM
The canvas is rotated to a vertical 45x60" focal wall. The subtle tones are framed in ebony for maximum impact.
FINISHING TOUCHES
Small custom matted prints are framed in ebony, adding a layer of dimension and contrast in both the bathroom and kitchen.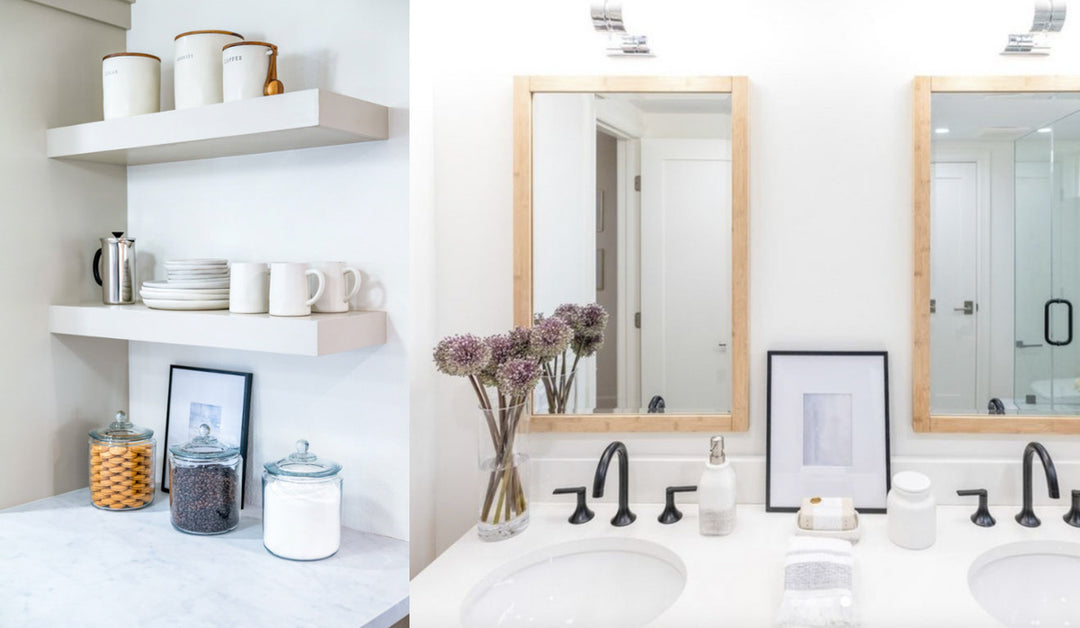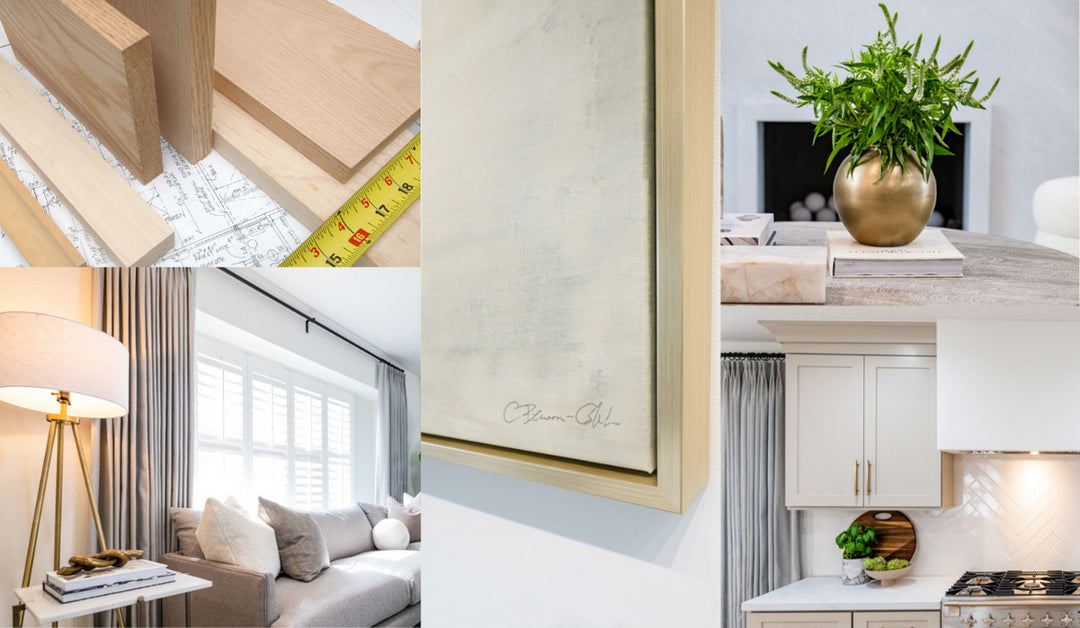 ABOUT THE PROCESS
Celebrity IOU & The Artist
The Property Brothers' design team has been working with Benson-Cobb studio directly since 2014. Each artwork is selected unique to the episode. In many cases artwork is customized or developed specifically for the project.