Adrift No.2 holds the record for the largest mixed media canvas Benson-Cobb has produced to date. The 12'x15' canvas adorns the reception area of Energy Square's Building 1. The project was spearheaded by Gensler in early 2019.  The studio team pulled an all-nighter, installing the massive canvas piece in the lobby.

Six separate panels were bolted together onsite to appear as a seamless piece. 

Energy Square is a multi-use campus with over 1.1 million rentable square feet spread out over five buildings.
ADRIFT NO.2
The 12' x 15' canvas hangs in the lobby.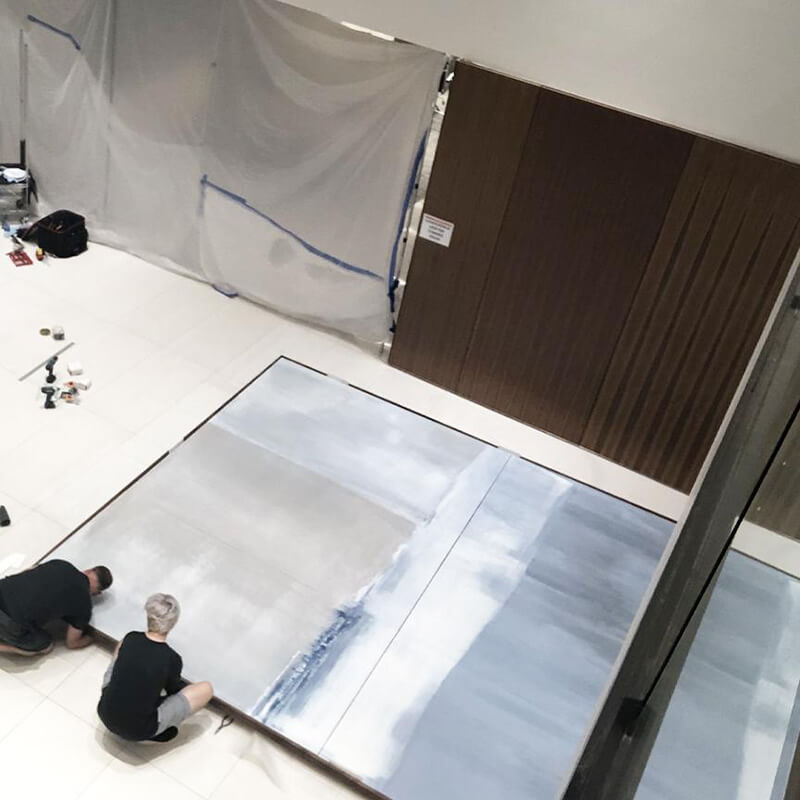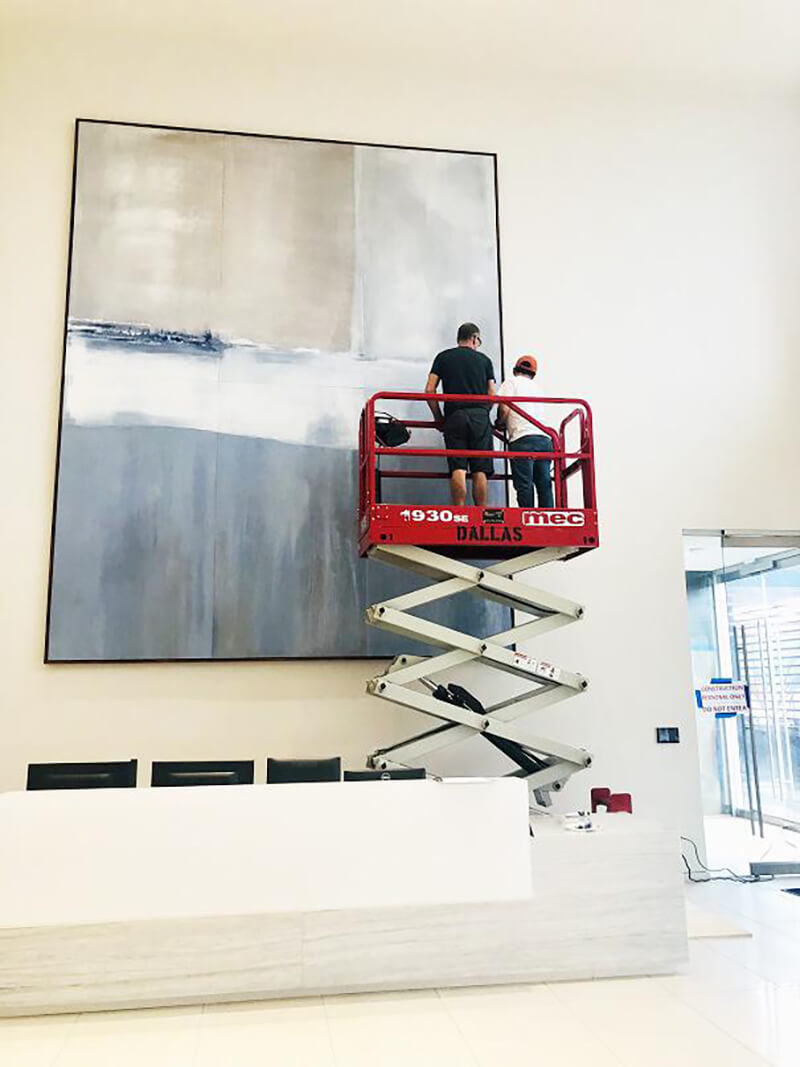 SANCTIONED NO.2
The 8' x 4 1/2' canvas hangs in the conference room adjacent to Adrift No.2.