Property Brothers | Celebrity I.O.U. Season II
Benson-Cobb created custom artwork as key design elements on several episodes in Celebrity I.O.U's Season II. The high profile series featured Benson-Cobb's work in the final reveals for Allison Janney and Rainn Wilson.
SEASON II
Allison Janney
Award winning actress Allison Janney teamed up with Jonathan and Drew Scott to give back to her assistant and close friend of 20 years, Ilana. They flipped her kitchen and dining room to create a stylish and functional space to cook and entertain.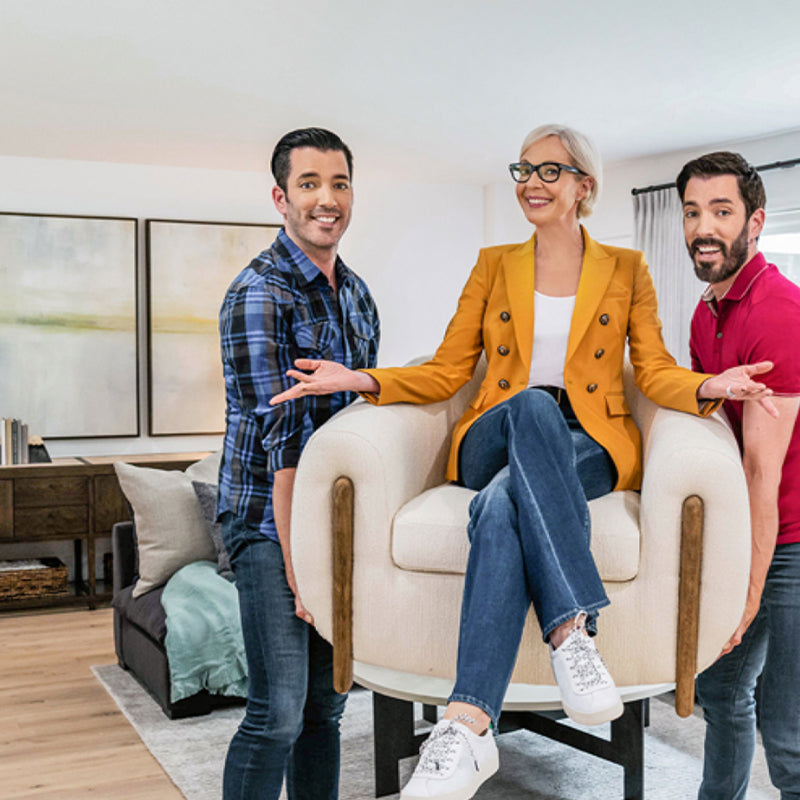 Mesa Diptych
The soft greens and hints of gray-blues found in the canvas work layer nicely with the deeper tones found throughout the room. The canvas is framed in ebony.
View
Seascape
Seascape canvas in a natural frame finishes out the dining nook. The natural frame adds a casual, coastal vibe to the space.
View
SEASON II
Rainn Wilson
The actor, known for his beloved role as Dwight Schrute on "The Office", joins HGTV superstars Drew and Jonathan Scott to completely renovate his son's former nanny's home as a thank you for all of her hard work and dedication.