Q+A | Leedy Interiors
Benson-Cobb's work is highlighted in a few of our favorite spaces created by the talented team of Sarah and Stephanie at Leedy Interiors.
From finishes to furniture, art, and accessory procurement, their skilled team delivers comfort, functionality and beauty to all of their projects.
 It's no wonder their clients sing their praises.  
Designers:  Stephanie Alegre + Sarah Dooley
What separates you from other designers in your area?
"We never push our design style on our clients. At LI, we believe that homes should reflect the homeowner, and how they live within their home. We have a thorough on-boarding process to really get to know and understand our clients- what they love, how they live, and how they envision their future in their home, integrating the unique stories of our clients into every space we design. The end result is a culmination of our clients personalities shining through, along with our expertise and vision.
Our passion for original interiors, exceptional attention to detail, and professionalism set us apart from other firms in our area."

Photo credit:  Paul S. Bartholomew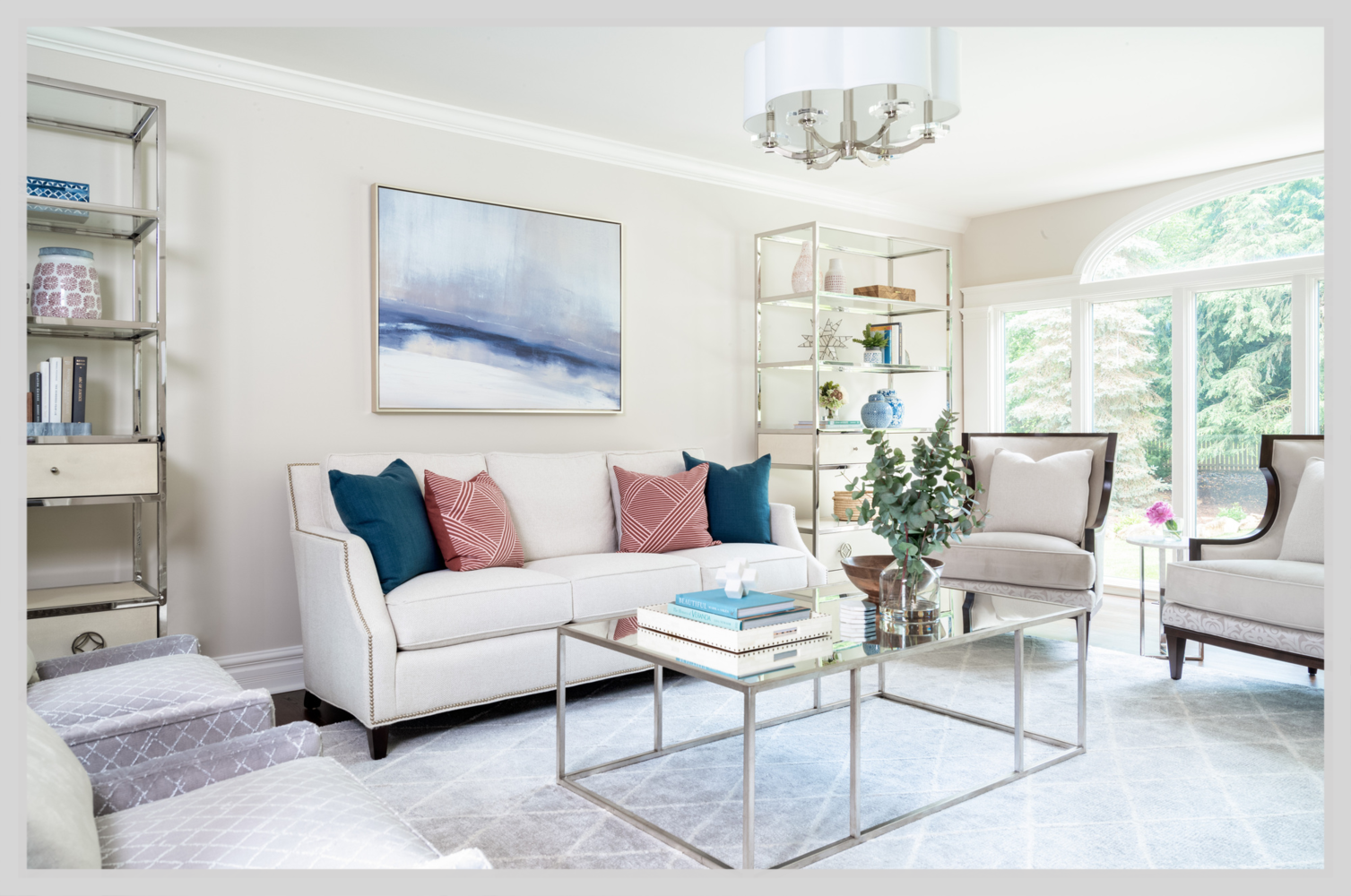 What is your favorite room or location in the home to design and why?
"If we had to pick just one, it would be the family room. This is a space where family and friends come together to enjoy true quality time. We all need this now more than ever."
Install featuring "Enigma"
Do you have a favorite Benson-Cobb painting?    "After the Storm!  It's moody, serene, cool, warm, rich, and neutral, all in one!"
"After the Storm" and diptych of "Ink Wash"